The JISC Advisory Service on Free and Open Source Software
by Sebastian Rahtz on 29 October 2003
Introduction
The JISC Advisory Service on Free and Open Source Software Sebastian Rahtz October 29th 2003
Summary
Why an advisory service?
How was it created and funded?
What have we learnt so far?
What advice do we have?
What is the global picture?
What next for OSS Watch?
What is the remit of OSS Watch?
To give assistance to the community and advise JISC (Joint Information Systems Committee) on:
What to do with the results of publicly-funded software projects
To determine the exposure of the UK academic community to any problems with open source
To provide information to institutions considering putting open source into their information strategies
An open source advisory service for UK institutions
OSS Watch:
funded by JISC for two years from 1st July 2003
part of JISC's Information Environment
working in partnership with other JISC services, eg UKOLN, CETIS and the Mirror Service
serving FE and HE equally (not just research universities)
run by Oxford University Computing Services with 2 x 50% and 1 x 25% staff (total £70,000 a year)
visible at http://www.oss-watch.ac.uk
Creating OSS Watch
The Open Source service is a small pilot exercise:
Call for proposals issued in March 2003
Service had to start on July 1st 2003, for 2-3 years
Budget of £70,000 a year allocated
Open for competitive bidding by any educational institution
Service awarded on the basis of 8-page document and interview
Five groups made it to interview stage
Why is OSS Watch at OUCS?
Oxford is a world-class university in teaching and research
The services is located in a Research Technologies Service of the central computing services
We have successful track record in the management of JISC-funded services
We are co-located with the Oxford e-Science Centre (Grid science) and the Humbul (cataloguing humanities information services)
Oxford has academic expertise in open source (sociologically and legally) in the Oxford Internet Institute
We do open source
Our governance
We are supervised by a JISC minder, and an Advisory Committee with representatives from
JISC
UK universities
UK Further Education colleges
The UK Government (The Office of the e-Envoy)
Academic research
The commercial sector, including software vendors
Collaboration
With other JISC services in general, and:
Bodington VLE project: how to be an open source project
Subject Portals Project: how to be an open source project
JISC Share Alike: non-software-licences
Advisory and Support Services Liason Team: talking to FE
Oxford Internet Institute: research in open source history etc
TheOpenCD: delivering a demonstrator open source CD for Windows
What OSS Watch does
Offer a neutral and practical web site
Run at least two open meetings a year
Run two focus groups year, and write analyses
Engage in understanding institutional processes
Advise IT managers, project developers, and users
Give advice on open source at any UK/FE forum — and make all its material available under the GNU Free Documentation License
What OSS Watch does not do
Try to persuade people to adopt open source
Run a software repository
Help people with their Open Office problems
Compete with freshmeat or slashdot
Provide definitive legal advice
Be a forum for hairy sandal-wearing geeks
OSS Watch's first few months
a web site framework (http://www.oss-watch.ac.uk)

a logo

an online survey of users
presentations at meetings
preparation for scoping study
preparation for first OSS Watch conference
Staffing
Who's working on OSS Watch?
Sebastian Rahtz (Management, 0.25%)
Randy Metcalfe (Communications, 0.5%)
Rowan Wilson (Development and Legal issues, 0.5%)
David Tannenbaum (Scoping survey, September/October)
Mike Fraser (Software survey)
First survey
Taken by over 100 people visiting the web site over the summer and autumn. It tried to establish:
Who was visiting us
What they did now about F/OSS
What areas they were looking for help with
What they expected OSS Watch to do
Institutional type
Institutional roles
Involvement with F/OSS
OSS Watch focuses
What services are wanted?
Comments from visitors
There seems to be a fear among many FE colleges that OSS might be hard to support without access to expensive skill-sets. IT Support skills in things like Linux must be made more mainstream before adoption increases.
Warts and all case studies of institutes that have deployed open source software. News from people with actual experience is the best judge of a tools sucsess or otherwise.
I am particularly interested in reviews and comparisons of products.
To suggest packages suitable for a large FE college's everyday needs, (services, desktop OS, office, graphics, media authoring and players, CMS etc.)
More comments
Interface with mainstream software, particularly Microsoft Office
Look into tools relating to the creation and searching of XML data.
As an Open Source Software house, we are interested in dispelling some of the misconceptions around OSS
Please don't permit OSS to become synonymous with Linux. We deploy OpenBSD … our interest in Linux itself is zero.
FE in our region have little or no UNIX type skills to develop the potential of open source software. Some instructional guides / training courses in open source operation systems would be a good starting point with FE.
Scoping Study
A more detailed study of HE and FE institutions in order to help establish the needs of the stakeholder community. Looking at:
needs of key stakeholders
deployment of F/OSS at HE/FE institutions
software development using F/OSS paradigms
end-users view of F/OSS applications
HE/FE goals for deploying, investigating and developing F/OSS
interest in the longer-term HE/FE participation in the F/OSS community
Survey questions
Personal information (role, interests, etc)
Institutional information (size, budget, etc)
Place of F/OSS in organisation's IT strategy
Level of skill in F/OSS
Degree of deployment of F/OSS
Types of deployment
Specific software used
Plans for deployment
Software development plans/practices
Concerns about F/OSS
Drinking our own Kool Aid
We decided early on at OSS Watch to actually do free/open source, so we
Write our documents in XML against the Text Encoding Initiative DTD
Author using Emacs, Open Office etc
Deliver them on the web using Apache and the AxKit XML delivery system
Prepare printed material using TeX
Deliver presentations using Linux
Store data in Postgres databases
License documents using the GNU Free Documentation License
Is OUCS@Oxford typical?
We depend on open source:
Operating systems: mail server runs under Linux
Networking: Apache web servers and numerous network systems (DNS, Exim, LDAP etc)
Software development: the majority of web cgi applications developed at OUCS are in Perl
Our internal helpdesk system is web-based, open-source, and written in Perl
The open VLE system (Bodington) is our flagship project for 2003/2004
The e-Science GRID depends on open standards and software
We are working on a portal system using uPortal You will recognize some of these.
Is anyone in the world on the ball?
Some high-profile cases are
Munich, Germany, where the city council has mandated Linux
The UK government guidelines promote open source
The EU have produced guidelines on open source
India in general, and Kerala in particular, use open source in schools
The Nordic countries have an advisory service for consumers and small businesses
The Brazilian government has endorsed open source
EU Open Source Migration Guidelines
http://europa.eu.int/ISPO/ida/jsps/index.jsp?fuseAction=showDocument;parent=news;documentID=1647
The IDA Open Source Migration Guidelines provide practical and detailed recommendations on how to migrate to Open Source Software (OSS)-based office applications, calendaring, e-mail and other standard applications.
They have been developed with guidance from public sector IT experts from Denmark, Finland, Italy, Germany, Malta, the Netherlands, Spain, Sweden, and Turkey. The relevance and readability of the Migration Guidelines were validated with the help of the regional authorities of Mecklenburg-Vorpommern, Germany.
Legal issues
Who owns the IPR? To what extent do universities control the lives of their employees?

Which basic licence decision?

GPL: control the future
Apache: give it to a neutral third party
MIT: let a thousand flowers bloom

Who is the best person to protect rights? No, not let's not discuss SCO vs IBM, or patents on software
The gallery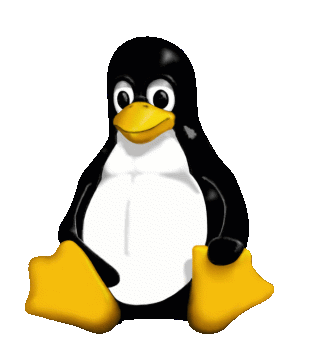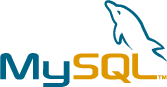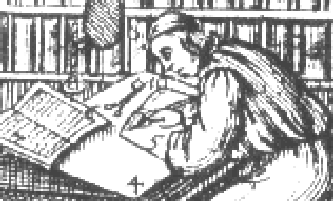 Licence Q and A
Are you authorised?

Check whether you own the copyright. If you don't, you cannot add an OSS licence

Do you care what happens to your work?

If you just want to make sure your stuff remains freely available for ever, choose an MIT-type licence

Are derivatives to be free as well?

Insist on the GPL

Do you simply want to make your program free?

(As in beer). Don't feel you have to choose an open source licence
Motives for adopting open source
Worry about Microsoft in particular, and the big software vendors in general, for restrictive and monopolistic practices
A need to get specialist software written
Saving money in schools
Promoting open standards
Protecting institutional investment
Wanting quality, control and security
Providing apprentice training for programmers But which of these will stand the test of time?
Open standards meets free/open source?
Which is better?
Commercial software which uses an XML data format and can be accessed using web service protocolsor

An free/open source program which uses its own binary data format, its own interface, and its own programming language Open data and open communication between different components of your IT system gives you better interchangeability of components.
Open source meets Agile software development
Not all open source is created equal
Consider the difference between:

Emacs

Seriously free software, rigidly controlled by the GPL

Apache

An independent foundation which can accept your IPR

MySQL

Available under GPL, but also marketed by a successful commercial company

Open Office

Owned by Sun, and licensed by them to us

uPortal

Developed by a consortium of universities, commercial companies, and charitable donations

Chandler

Commissioned by a university consortium from a commercial company, with charity money
…and the point of that was?
some F/OSS projects are created by insomniac chain-smoking Russian students; some F/OSS programmers keep guns
some other F/OSS programmers work for IBM; some other F/OSS programmers do it as an apprenticeship
we may spend as much commissioning an OSS product as buying it
you can make a good living selling services based on open source software
What shall we do in UK HE/FE?
decide on our motives: free, open, or economic
work out whether we need to legislate and/or band together
find out whether mixed economies will work
start writing our own software
or stop writing our own software
What do we need to find out?
Our HE/FE institutions have common problems. We need data, and test cases. Do we know:
what the cost of open source to the community is
how to write an IT policy which supports open source
where IPR, patents, copyright etc are going
whether positive discrimination can work
how to protect work done with public money
what the ideal licensing model is
OSS Watch Conference
The first OSS Watch conference will be held on 11 December at the University of Oxford. Three themes:
Deployment: what does it mean to have F/OSS in an institutional IT strategy? Can we learn lessons from other places?
Development: what is happening in UK/HE with F/OSS? what does it mean to be an open source project?
What can OSS Watch do to help?
Upcoming projects for OSS Watch
Develop standard talks for user groups
Catalogue UK open source projects
Talk to successful projects and ask them how they did it
Write guidelines for publicly-funded software projects
Work with The Open CD: hand out desktop software and study takeup
Focus groups
Liaising with e-Government initiatives
Further reading
http://www.gnu.org/philosophy (Free Software Foundation)http://www.opensource.org (Open Source)http://www.oss-watch.ac.uk (OSS Watch) http://www.theopencd.org> (Open CD) http://europa.eu.int/ISPO/ida/export/files/en/1603.pdf (EU-sponsored guidelines)http://chronicle.com/free/v49/i47/47a03101.htm (a tale of education and OSS)http://www.govtalk.gov.uk/ (e-GIF)http://www.egovos.org (Center of Open Source & Government)http://www.oreilly.com/catalog/cathbazpaper/ (Eric Raymond's The Cathedral and the Bazaar